A different approach to team development: Team Renaissance
The ArchPoint Team Method strips away a lot of unnecessary 'team building' busy work and refocuses efforts on meaningful, day-to-day priorities to optimize team performance.
CRACKING THE CODE OF WORKING TOGETHER
Great companies are almost always made great by a few small teams.  
Some people might say it's corporate strategy that makes the difference. Others may say it's corporate research. But we believe that it is teams of committed individuals who believe they can create something that fundamentally changes how the organization works—and their spirit and vision spreads, first throughout the company itself and then into the marketplace.
Is your team getting the job done?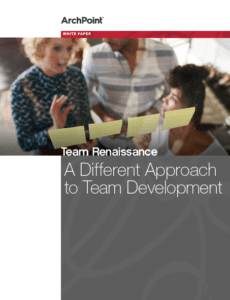 The Team Arch:
Building Blocks of an Effective Team
Just as the arch provides support for a structure, teams act as a foundation for any successful organization. Individual pieces hold the arch together, uniting to form a design that allows for the equal distribution of weight across the entire structure. Applying this concept, the Team Arch identifies performance characteristics that consistently build exceptional teams.
Clear Direction
Common Measures
Efficient Practices
Consistent Communication
Defined Roles
Sharp Insights
Relevant Rewards
Solid Culture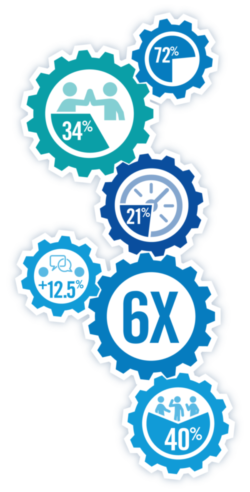 THE LINK BETWEEN TEAMWORK AND SUCCESS
72% of organizations surveyed said teamwork has a positive or extremely positive impact on productivity.

Yet 34% of the 191 organizations surveyed do NOT have a strategy to improve team development.

And 21% of the 191 organizations surveyed do NOT invest any time or resources of any kind to develop teams at any level within their organizations.

People who use their strengths every day are six times more likely to be engaged on the job.

Teams that focus on their strengths are 12.5% more productive.

40% of work teams succeed.
* Training Magazine, Gallup, Dr. Eunice Parisi-Carew, a Founding Associate at the Ken Blanchard Companies
THE ARCHPOINT TEAM SURVEY
ArchPoint's approach to Team Development begins by measuring what often seems nebulous and undefinable – how teams work.
Using proven survey tools we shed light on the current state of a team, pinpoint strengths and weaknesses and improve the overall team effectiveness.
How does your team stack up?
TEAM SUMMARY
Survey results are measured against each performance characteristic essential to build high performing teams.
DETAILED RESULTS
The data is presented both in summary format and by individual question so the team is crystal clear on where issues exist.
TEAM WORKSHOPS
Survey data drives a transformational workshop to develop action plans for team improvement and organizational alignment.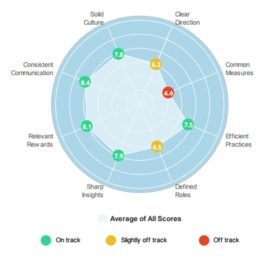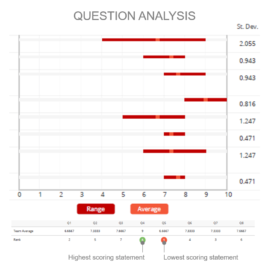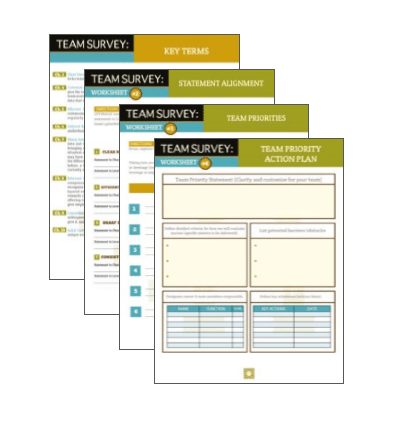 "MAKE MEASURABLE WHAT IS NOT SO."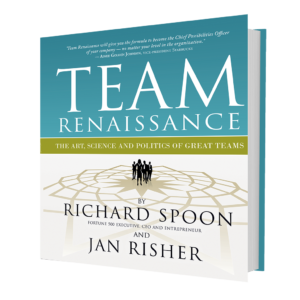 A COMMONSENSE APPROACH TO WHAT CHALLENGES BUSINESSES TODAY
Team Renaissance: The Art, Science and Politics of Great Teams
The language and anecdotes are clean and concise and are easily applied to any place of business. The exercises are meaningful and easy to understand. They're also a good, strong road map for any organization to follow. Too often, businesses get mired in the day-to-day and don't pay enough attention to efficiency, transparency and culture.
TEAM DEVELOPMENT
TRAINING & WORKSHOPS
Get back to the basics of what makes an organization work.
ArchPoint is a global professional services firm designed to fuel client performance and growth.
We unite world-class capabilities – management consulting, integrated marketing, strategic sourcing, supply chain and market execution – to solve our clients' most complex challenges. Our seasoned team of experts proudly serves clients across the globe, through hubs in North America, Europe and East Asia.
With a focus on results – and measuring our own success by the achievements of those we serve, ArchPoint has a 97 percent client retention rate, and a client satisfaction rating of 8.9 out of 10.
– Management Consulting
– Branding
– Integrated Marketing
– Strategic Sourcing
– Supply Chain
– Sales Agency
– Research & Analytics